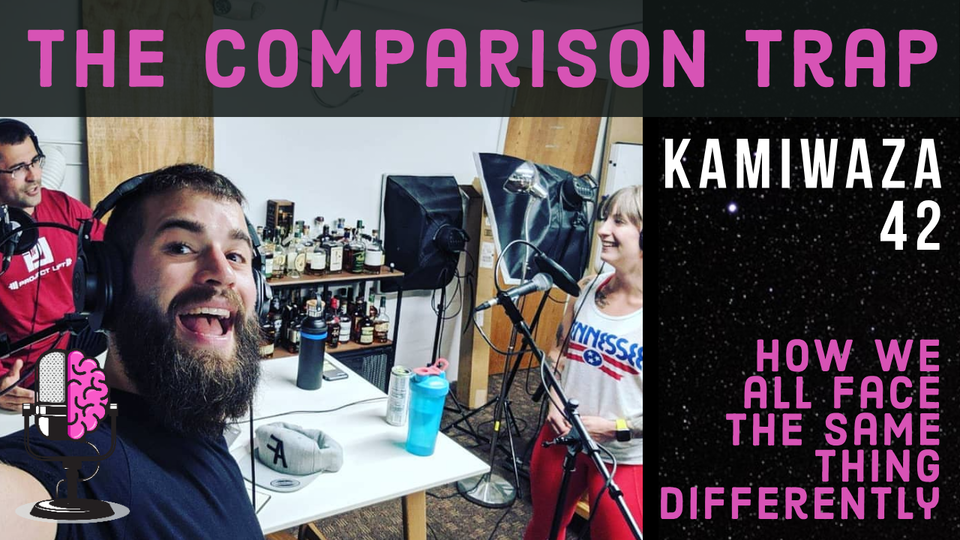 Have you ever caught yourself thinking about how you compare to someone else? Ever seen someone doing something and started to imagine how you would do?
For some this comes up more often than others. In this episode we discuss the issues around comparing ourselves to others, areas of your life it may pop up, our personal experiences with comparison, and how we addressed this in our lives. 
We're joined this week by our friend (and Kamiwaza listener) Suzie Leigh.
Listen along and if you find value in this episode share it with one friend!
Mentions/Resources:
YouTube
Jason Feinstein
InBody 
Procabulary
Mark England
Nonviolent Communication - Marshal Rosenberg
Andy Frisella
CJ Cummings
Norik Vardanian
Jim Wendler/Wendler 531
Westside Barbell
James Clear
Rockefeller
Napoleon Hill
Jocko Willink 
City BBQ
Danny Rios
The Strong Coach
Wim Hoff Breathing
*Join the Kamiwaza Book Club and get in on the learning! Visit www.kamiwaza.co and click the "premium subscription" to sign up today!
Follow us on Insta:
Music courtesy of... 
Goblins from Mars: https://soundcloud.com/goblinsfrommarshttps://twitter.com/boris_and_mikehttps://www.facebook.com/goblinsfrommarshttps://www.youtube.com/channel/UC7r8...
Music from Soundcloud Music provided by RFM: https://youtu.be/F2O_6lTcDd8