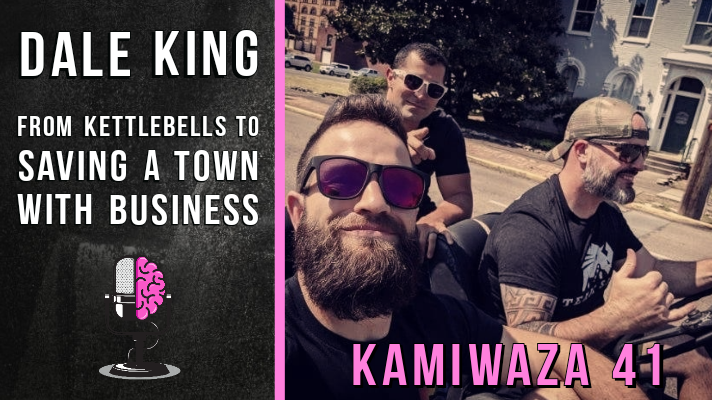 A veteran working for the federal government, Dale King discovered himself wanting to make a change in his life and in his town. His discovery of a set of Kettlebells led him to teaching classes, starting a gym, developing a non-profit for adaptive athletes, creating a product company that would land a deal on Shark Tank, and now working hands on to help people battling addiction in his town. 
Drew and Aaron spent a day in Portsmouth, OH with Dale working on a project they want to bring to the community. After a few hours of brainstorming, touring Portsmouth, and eating massive ribeye's, they sat down to discuss the amazing journey Dale has been on. We discover how life brought him to these places, what caused him to take action, the support team he has around him, and the importance of fun!
Take some time and listen along as we introduce you to the Patron Saint of Portsmouth!
Mentions/Resources:
The Ribber
PSKC CrossFit
Team Some Assembly Required
The Arnold Affiliate Gathering
The Arnold Sports Festival
Doc Spartan
3rd and Court
The Counseling Center
Derrick Carver
Ashley Shaffer
Endeavor
Project Lift
Music Mondays
The Boogeyman
*Join the Kamiwaza Book Club and get in on the learning! Visit www.kamiwaza.co and click the "premium subscription" to sign up today!
Follow us on Insta:
Music courtesy of... 
Goblins from Mars: https://soundcloud.com/goblinsfrommarshttps://twitter.com/boris_and_mikehttps://www.facebook.com/goblinsfrommarshttps://www.youtube.com/channel/UC7r8...
Music from Soundcloud Music provided by RFM: https://youtu.be/F2O_6lTcDd8