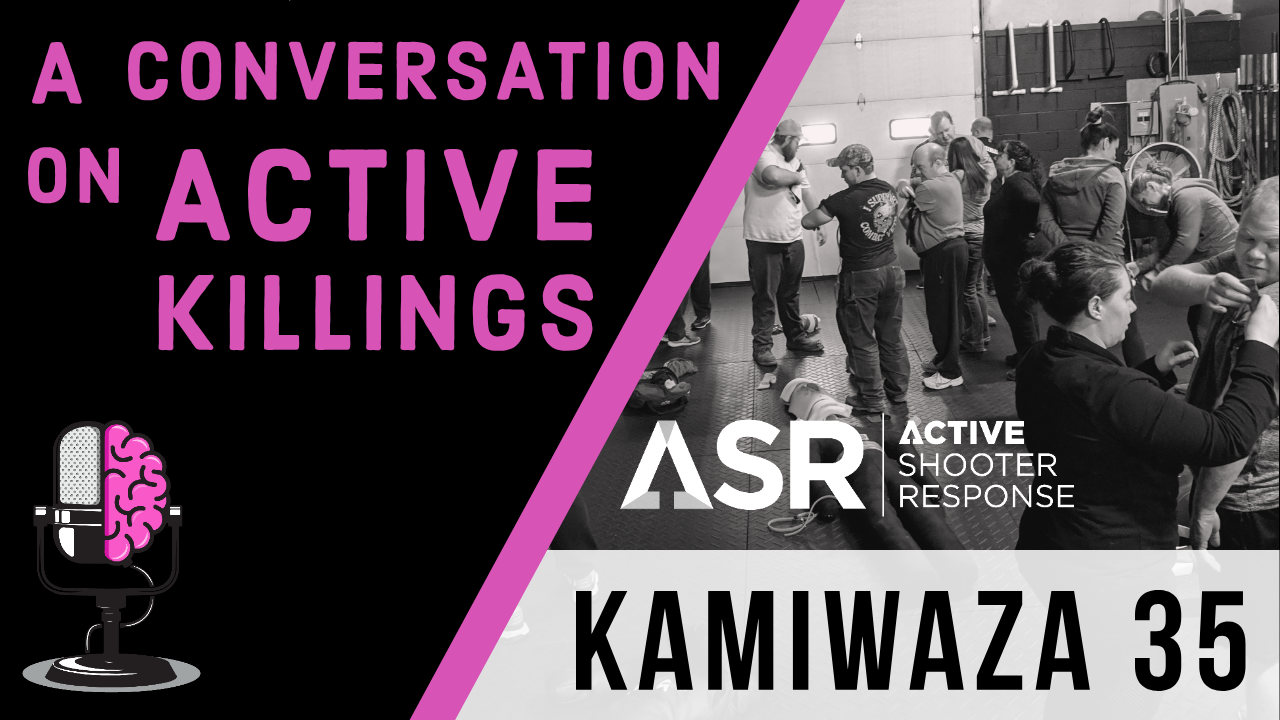 In the past week there have been four active shooter events in the US. A work place violence situation at a WalMart in Mississippi, the Garlic Festival shooting in California, a shooting at a WalMart in Texas, and the morning of this recording was a shooting an hour away from our studio at a bar in Dayton, OH. 
Aaron has spent the last decade learning about and teaching on the subject of Active Shooters. In the last four years he has taught seminars across the country, written a book on the topic, and done numerous podcast interviews. He spends a lot of time talking about this topic. 
The following episode is not to give answers or take sides, but more importantly to explore the complexity of talking about this subject. We endeavor to identify issues we have in communication, and try to give insight into how we might have more meaningful conversations to help us begin the journey to truly create some type of positive change. 
We genuinely hope you find value in this conversation and look forward to exploring it with you. 
Books/Resources Mentioned: